What is Organization Theater®?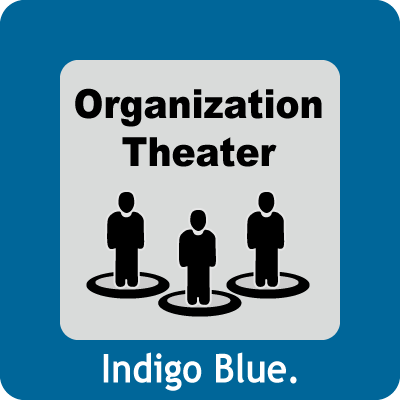 How should leaders and the teams that support them handle incidents like mergers, misconduct, fatal accidents, etc. that threaten the company's very existence? What kind of perspective should they have and what things should they consider?
In order to get the incident settled and solve the issue, they must be able to overcome the emotion and time-related pressure brought on by unforeseen situations, swiftly implement an optimized solution for the situation, and work as a team to establish a constructive compromise between the affected parties.
Organization Theater® is a new kind of case study experience, in which participants take on the role of characters in a real-life scenario, and work to solve the issues in the particular case.
Experiencing such conflict scenarios allows participants to reflect on their decisions, experience regret, and learn and notice new things, in a decidedly "real" way. This gives them confidence and awareness of their own abilities, and greatly enhances their practical skills.
This personnel development program, the first of its kind in the world, was developed based on Indigo Blue founder Reiji Shibata's corporate management and management consulting experiences across various organizations. The conflict scenarios are based on real-life cases, and are designed to test participants' leadership abilities.
Professional "assessors" observe the participants as they work through the cases, and provide assessments. This is a program most suited for next-generation leader assessments (optional), as well as selecting next-generation leaders based on the results of these assessments.
Organization Theater® PR video (45 sec.)
Reference: Click here for the article on Diamond Weekly
The Benefits of Personnel Development via Organization Theater®
Assess all-around ability
Unlike typical ability assessments, in which individuals are evaluated on the basis of various categories in an addition / dissection-type approach, this program allows an organization to see the all-around ability of a group of candidates, with their strengths and various issues organized as discussion points in the assessment. This gives the organization a clearer picture of the individuals' all-around skill, even skills outside the confines of the typical categories.
Assess their behavior in an emergency situation
This program allows for the assessment of each individual's behavior in an emergency situation, thus revealing facets that may not be seen in an assessment under regular circumstances. It matters less what behaviors these individuals engage in during regular circumstances. In order to overcome what will be a difficult and very changeable future business environment, go out into the world, and successfully manage new businesses, etc., organizations need personnel that can take appropriate action during emergency situations.
Compare personnel with those in other companies
Many individuals—hand-picked by their organizations—have been through our program. We will utilize the knowledge and data accumulated through these experiences to provide feedback on the general level of your personnel compared to those in other companies. This will give a third-party perspective as to how your company's personnel would be evaluated against the rest of society.
Assessment Method
Organization Theater® will assess leadership behavior in emergency situations, revealing facets of your personnel
(as they relate to globalization & new business management ability ] that would have remained hidden in a typical HR assessment. Instead of assessing various competencies, the program also assesses all-around ability.
Example Scenario
Corporate Merger
There is discussion of a merger between a bank leasing company and consumer electronics leasing company.
The two sides engage in fierce negotiation over the various terms, until one morning an unforeseen incident occurs…
Point 1: Communication in an M&A project
Point 2: Taking action while predicting the effects of said action
Fatal Accident
There has been a fatal accident at a multi-line gas equipment manufacturer.
It was thought that the accident had been due to the client using equipment improperly and that the company would not be held liable. In a press conference with the media, however, things take an unexpected turn….
Point 1: Summarize and organize the information in the emergency
Point 2: Analyze conflict(s) of interest between the affected parties
Handling Management Changes in a Business Connection
A venture company has finally managed to snag a large order for one of their products.
Until one day, the taxi company that ordered their products is suddenly bought out by a U.K. fund.
Point 1: Analyze conflict(s) of interest between the affected parties
Point 2: Negotiate with foreigners
Global Risk Management
A long-standing manufacturer with a 150-year history has fielded a complaint from a European consumer group.
As the company scrambles to check the facts, they hear that a representative from the consumer group is coming to Japan to visit them…
Point 1: Summarize and organize the information in the emergency
Point 2: Negotiate with foreigners